KDDI CORPORATION Site manual for corporate customers
COLSIS developed the front-end aspects and template for the KDDI Corporation Solution Business Sector's corporate customer site renewal project. The KDDI Solution Business Sector provides its corporate customers—primarily large corporations—with mobility, network, and SaaS products. For this renewal project, we employed Adobe Experience Manager (AEM).
URL

Client

KDDI CORPORATION

Scope

Project management / front-end development / AEM template development / page transition

Date

February 2020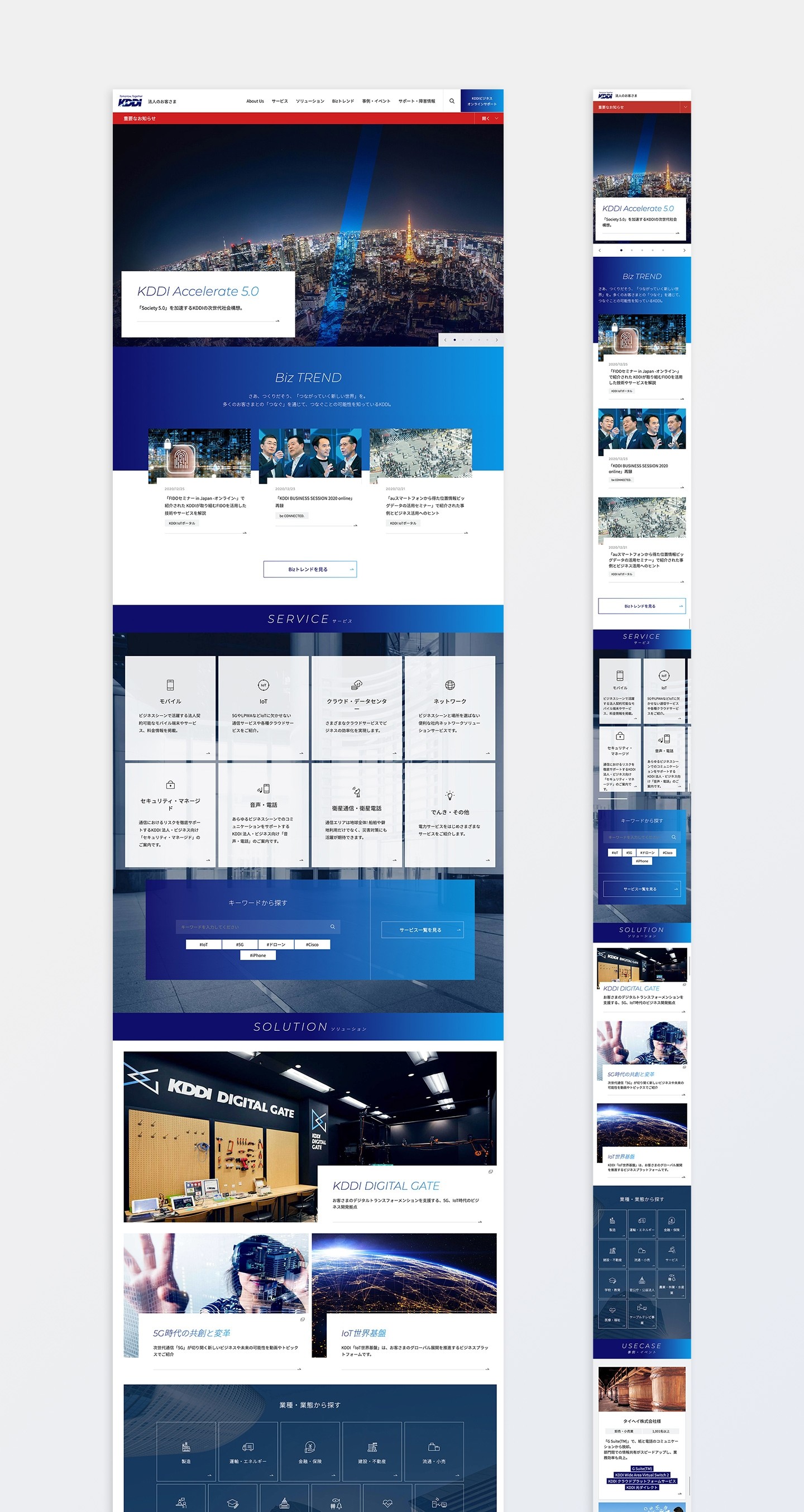 A template optimized for AEM core components
We created an HTL in a format optimized for AEM's core components, and made a system using these core components for KDDI to disseminate its information in a timely manner.
Also, with the latest AEM Style System capability, we have made it possible to apply a variety of designs to a single component. By combining components, pages can be created with a number of different layouts, making page production and renewal more effective.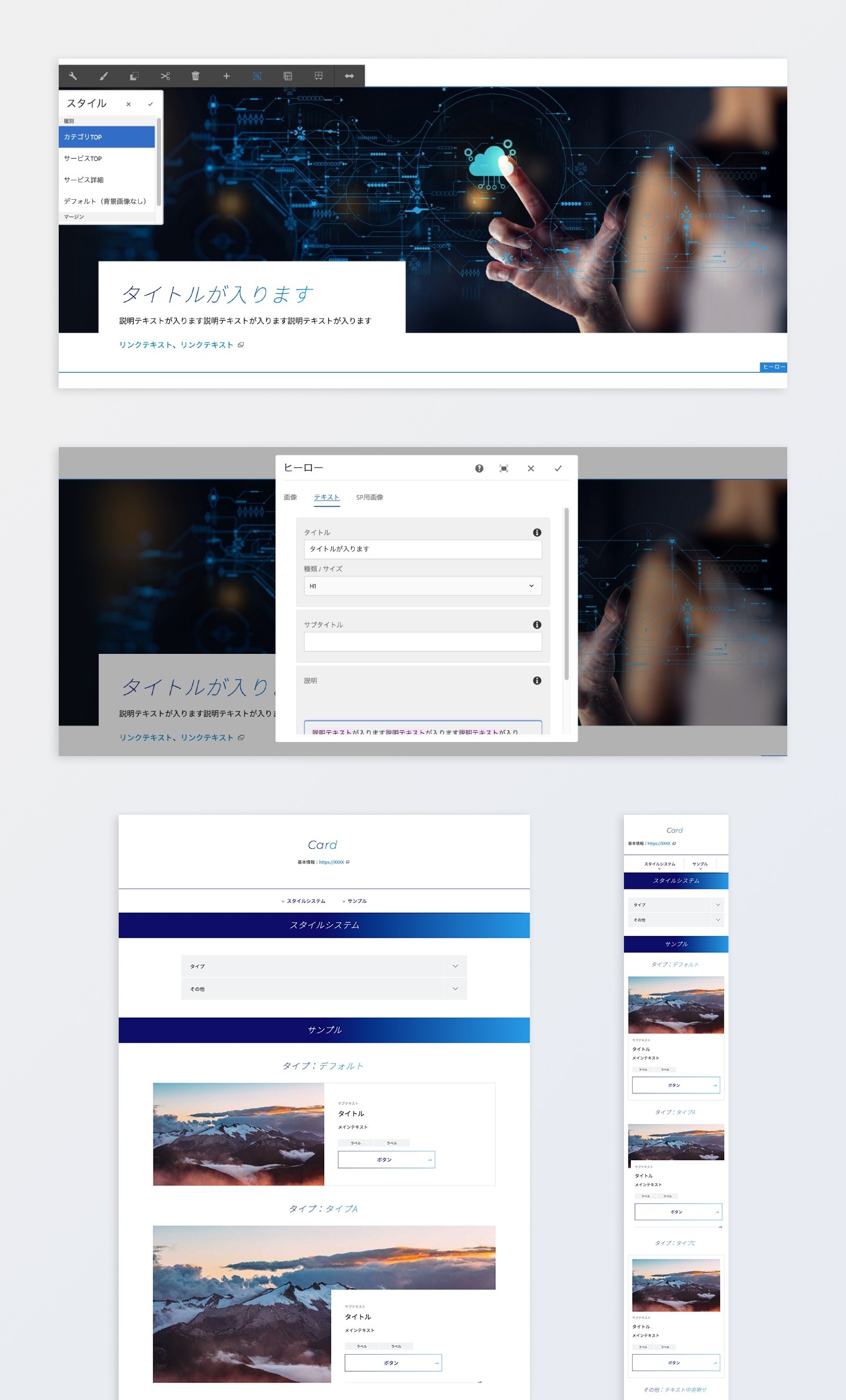 Project progression in a short time
We incorporated agile development rather than our typical waterfall development, shortening project processes like site design, CMS construction, and page transition despite the multivendor system.