ANA Sales Co., Ltd. Production of a special site for the Go To Travel Campaign
As a company from the ANA Group responsible for air travel sales and travel business, ANA Sales has expanded into an array of travel business, such as the sale of domestic and overseas package tours, group- and individual-based travel, trips to Japan, and its Travel Reserve Plan. For this project, we were in charge of the design, production, and development of ANA Sales's special "Go To Travel Campaign" page created to take advantage of Japan's Go To Travel program, a support system to boost the demand for domestic travel.
URL

Client

ANA Sales Co., Ltd.

Scope

Project management / UI/UX design / design direction / design / front-end development

Date

July 2020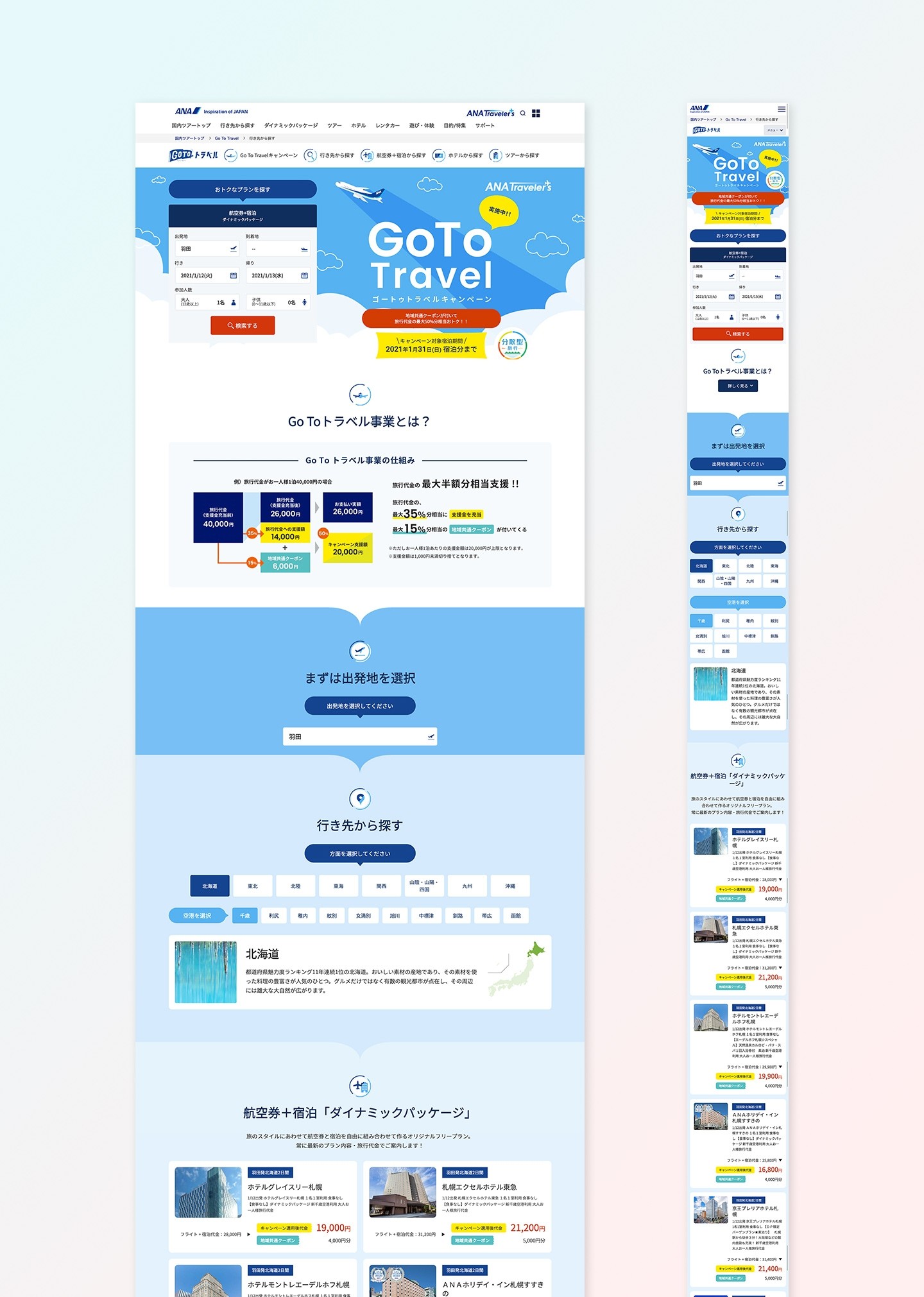 Design of the entire site
The Go To Travel Campaign offers travelers discounts and region-wide coupons for use with their travel expenses. This project's special site endeavored to realize tour searches tailored to the campaign. We created an easy-to-understand, easily searchable interface for users which not only displays discount and coupon amounts but allows users to narrow down searches with a variety of refiners, search by map, and more.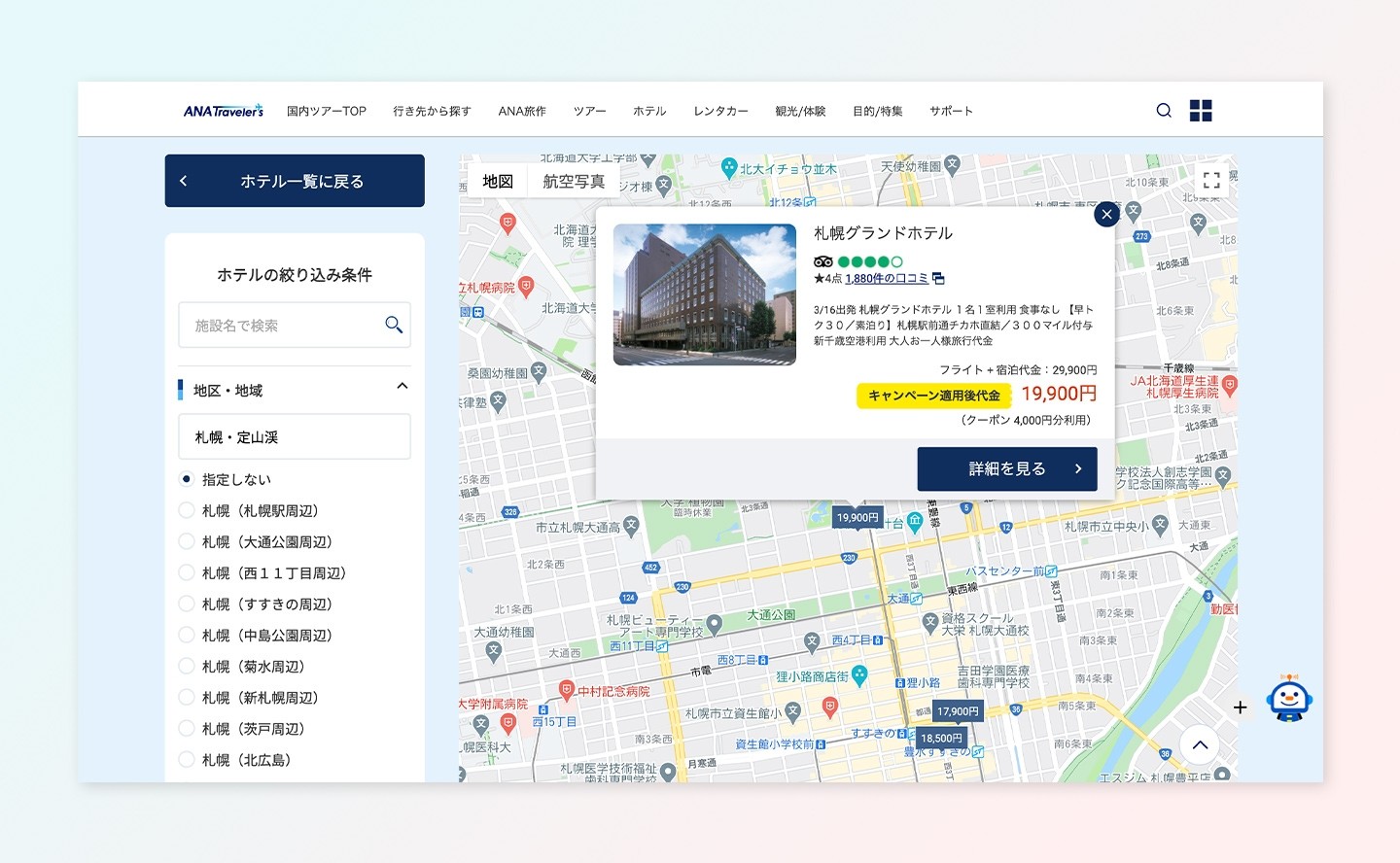 System development
We linked the API on the booking engine's end and through the front end only, allowed for the display of discount and coupon amounts as well as search refinement processing, the display of recommended hotels in each region, and the like. We were also conscious of performance aspects and sped up display speed through API linkage and a rich interface.
Prompt operation support after the campaign's release
A variety of the campaign's conditions changed after the release in July 2020, but we were able to swiftly perform system renovations, page revisions, etc. in line with the changing conditions, allowing faster operation of the campaign in step with the change in circumstances.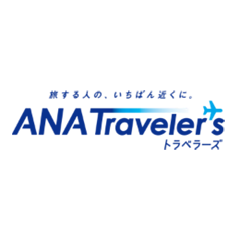 Customer comments
ANA Sales Co., Ltd.
Takeya Haruta, manager of the Innovation & Strategy Section from the Communication Marketing & Strategy Department, Communication Planning Division

From the time of the Go To Travel program's announcement, COLSIS had tackled this project with a shorter work time than that of our normal development projects and in addition to functionality and performance, they were mindful from a usability standpoint with factors like searchability and navigability all the way to the service's launch. During development, although they were limited to information on our system design, they regularly shared their own information with those on the core system side. They also actively communicated with us daily in mutual comprehensive tests with everything from the website to the core system and, in the end, provided an end product of the utmost quality.

And even in the operation phase since release, they have flexibly and promptly handled changes in the system design as they occurred, which allows us to provide our customers with the most recent information and service in a timely manner. I look forward to COLSIS's continued support.