ANA Sales Co., Ltd. UI/UX design and the production of a special site
As a company from the ANA Group responsible for air travel sales and travel business, ANA Sales has expanded into an array of travel business, such as the sale of domestic and overseas package tours, group- and individual-based travel, trips to Japan, and its Travel Reserve Plan.

Our total renewal project with the ANA Sales site is moving forward with the base of correspondence to the W3C's standards for the coming Tokyo Olympic and Paralympic Games as well as a renewal to the new ANA Traveler's brand name.

COLSIS was allowed the opportunity to design the UI/UX of the entire tour site and produce a special site.
URL

https://www.ana.co.jp/ja/jp/domtour/
https://www.ana.co.jp/ja/jp/inttour/
https://www.ana.co.jp/ja/jp/domtour/theme/premium_stay/
https://www.ana.co.jp/ja/jp/inttour/theme/purpose/heritage/


Client

ANA Sales Co., Ltd.

Scope

Project management / UI/UX design / design / front-end development

Date

January 2021
UI/UX design for the entire tour site
Looking at the current, complicated structure of the domestic and global website from a user's perspective, we created a simple UI/UX design with a site structure and screen design for easy viewing.
We placed an emphasis on the increase of smartphone users, and sought to create an intuitive, smooth-working site for both PCs and smartphones.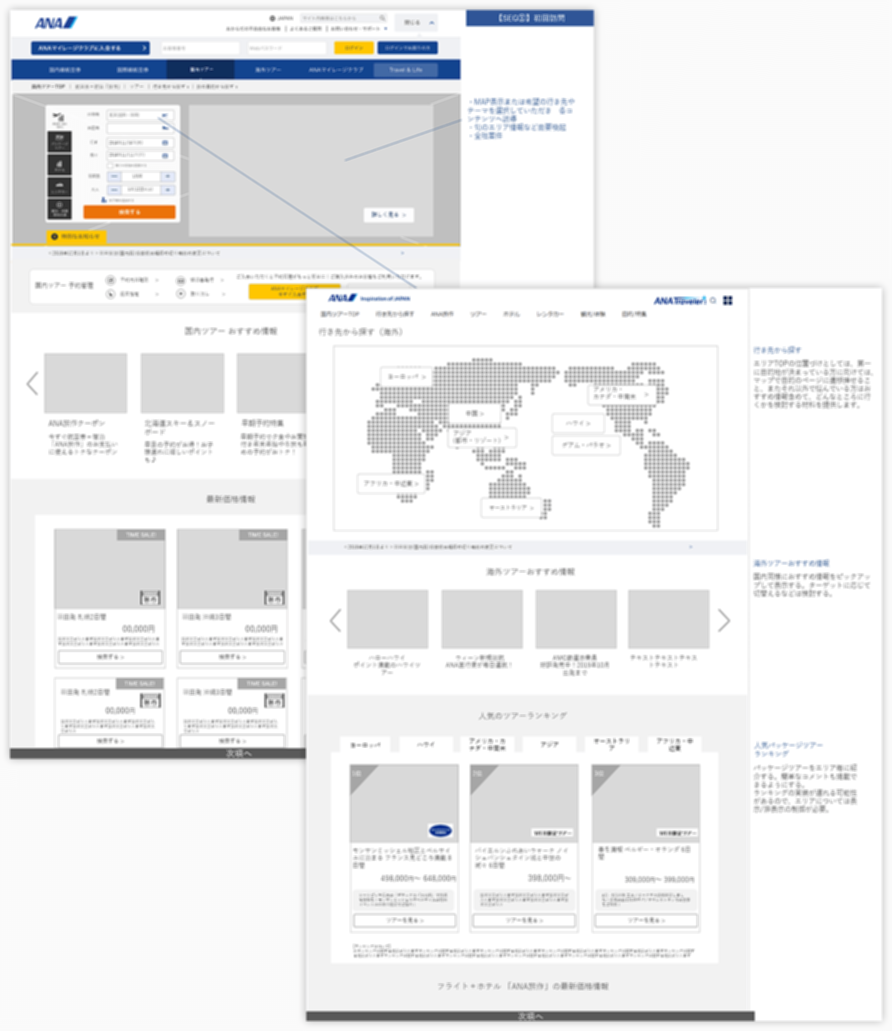 In addition, we worked on the establishment of product searches and a booking engine for reservations while creating a screen design and screen transitions mindful of system feasibility and numerous variations with operation.
Special site's design and production
COLSIS took care of every aspect of the UI/UX design and construction for the "Premium Stay" and "ANA Traveler's World Heritage" sites.
For the ""Premium Stay"" site, we produced a special site carefully selecting and introducing classy domestic hotels, Japanese inns, and other luxury accommodation establishments.
In addition, we made seamless searches possible, linking seat availability inquiries, plan searches, and more to the booking engine with an API.
For the "ANA Traveler's World Heritage" site, we divided up world heritage sites by genre and the site offers tantalizing introductions to the heritage sites in various areas as well as package tours.